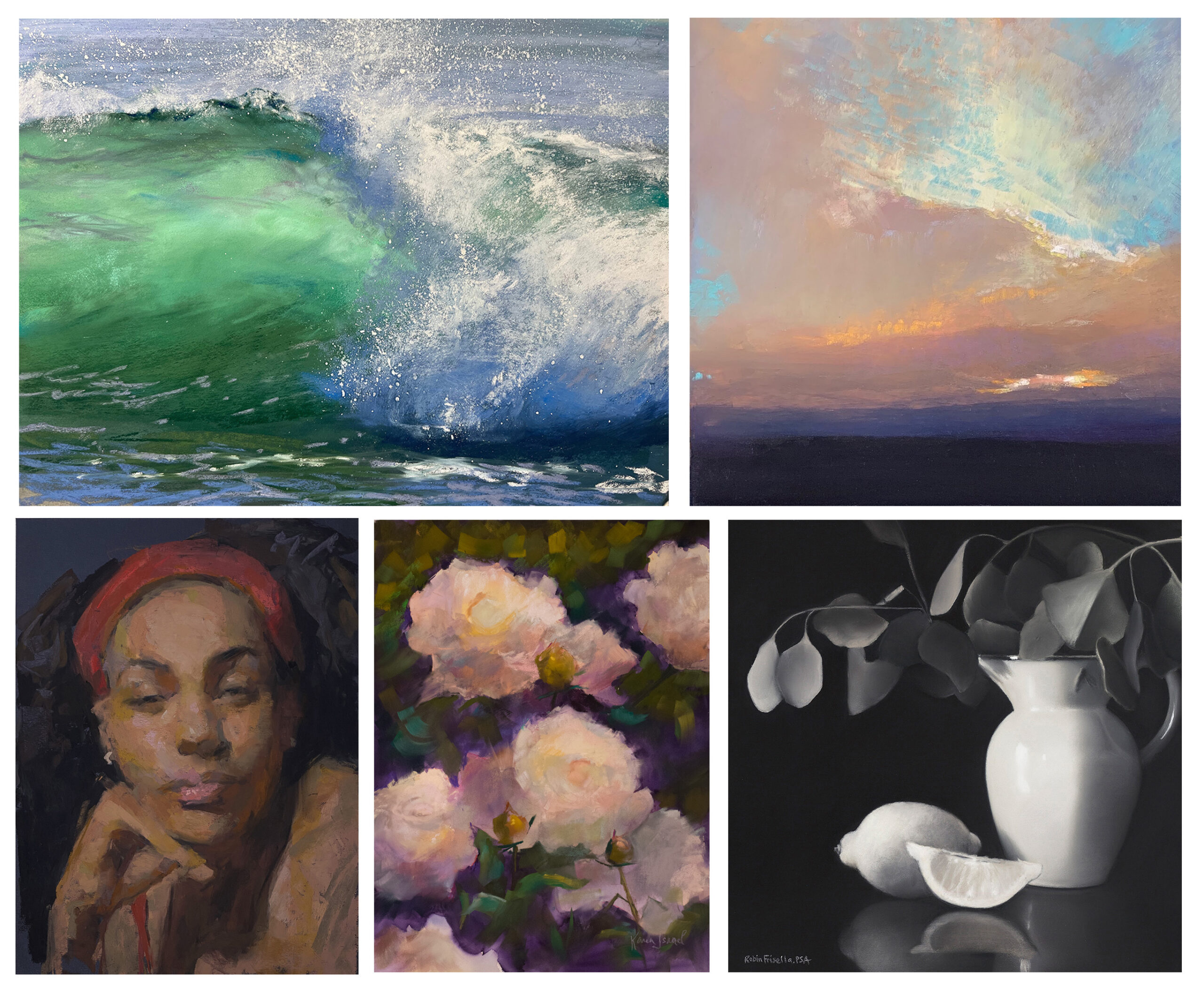 AN ORIGINAL PAINTING COULD BE YOURS!
Five renowned artists have donated outstanding paintings to be raffled at the Pastel Society of America's 50th Annual Exhibition: Enduring Brilliance! If you've ever dreamed of owning an original framed pastel by one of your favorite artists, your wish just might become a reality!
Contributing Artists
The artists who have donated paintings for this year's raffle are:
Robin Frisella PSA-MP
Karen Israel PSA-MP
Corey Pitkin PSA
Jeanne Rosier Smith PSA
Anna (AJ) Wainwright PSA-MP
Ticket Costs
Book of six tickets $25
2 Books $40
To View the Paintings
The paintings will be on view during the Annual Exhibition in the Grand Gallery at the National Arts Club. After the exhibition opens to the public, they will remain on view during regular gallery hours until the winning raffle tickets are pulled at the Annual Dinner, Saturday, September 17. Remember, you do not have to be present to win!
Exhibition dates
September 12 to October 6, 2022
Regular NAC gallery hours are:
Monday, Wednesday, Thursday, Friday, 10am-12pm, 2-5pm
Tuesday, 3-5pm; Saturday and Sunday, 10am-5pm
Note that the Gallery is sometimes closed for a National Arts Club function, so please call to verify: (212) 475-3424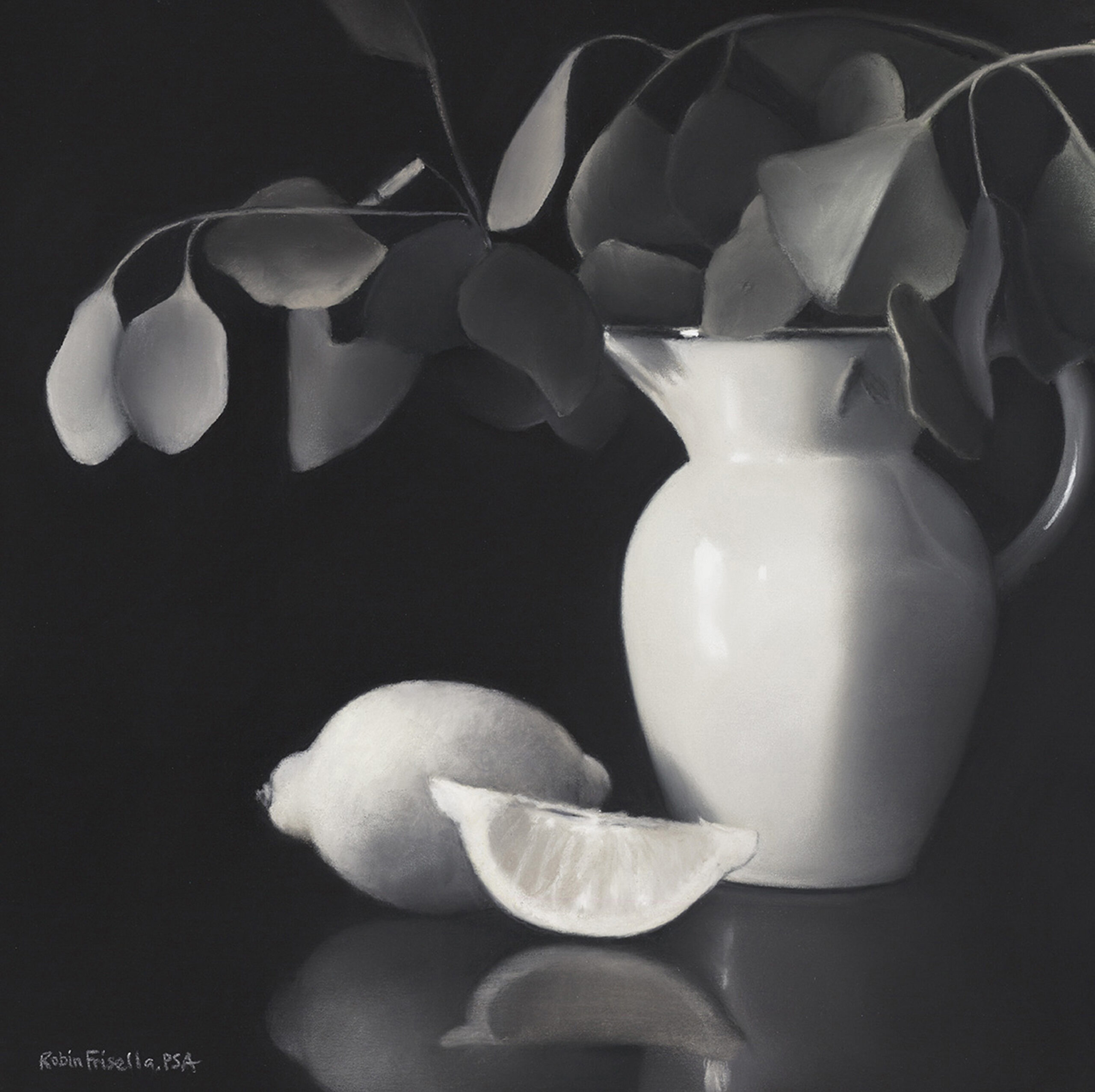 Robin Frisella PSA-MP

Robin Frisella's photorealistic pastel still-life scenes evoke feelings of peace and tranquility, but they are hardly images captured in a flash. She carefully arranges each of her subjects into a composition, and infuses energy into them by applying layers of pastel to achieve tones, lights, and shadows. This process results in the gentle power to reflect some of the best aspects of life–beauty, hopefulness, and serenity.
Her work has garnered numerous national and regional awards. Robin is a Master Pastelist with the Pastel Society of America and has achieved Masters Circle status with IAPS. She is a juried member of the Guild of Boston Artists and the Copley Society of Art and is a Signature member of the Pastel Society of New Hampshire.
Robin's work has been published in many books and magazines. She was most recently featured on the cover and in an article in the Spring 2022 issue of Pastel Journal for the three awards she received in its Pastel 100 annual competition, including the Dakota Pastel Gold Award and two honorable mentions.
www.robinfrisella.com
Instagram @RobinFrisella
Corey Pitkin PSA

A predominantly self-taught artist, Corey Pitkin's award-winning pastel work has been featured in Pastel Journal, Pratique des Arts magazine, and International Artist magazine. His paintings have been included in exhibitions at the Art Renewal Center and the Portrait Society of America, as well as in collections around the world.
Corey is a Signature Member of the Pastel Society of America and has achieved Master Circle status with the International Association of Pastel Societies (IAPS). He teaches frequently in his local art community and regularly travels for workshops. Corey currently resides in upstate New York with his wife Esther and children Anastasia and Xavier.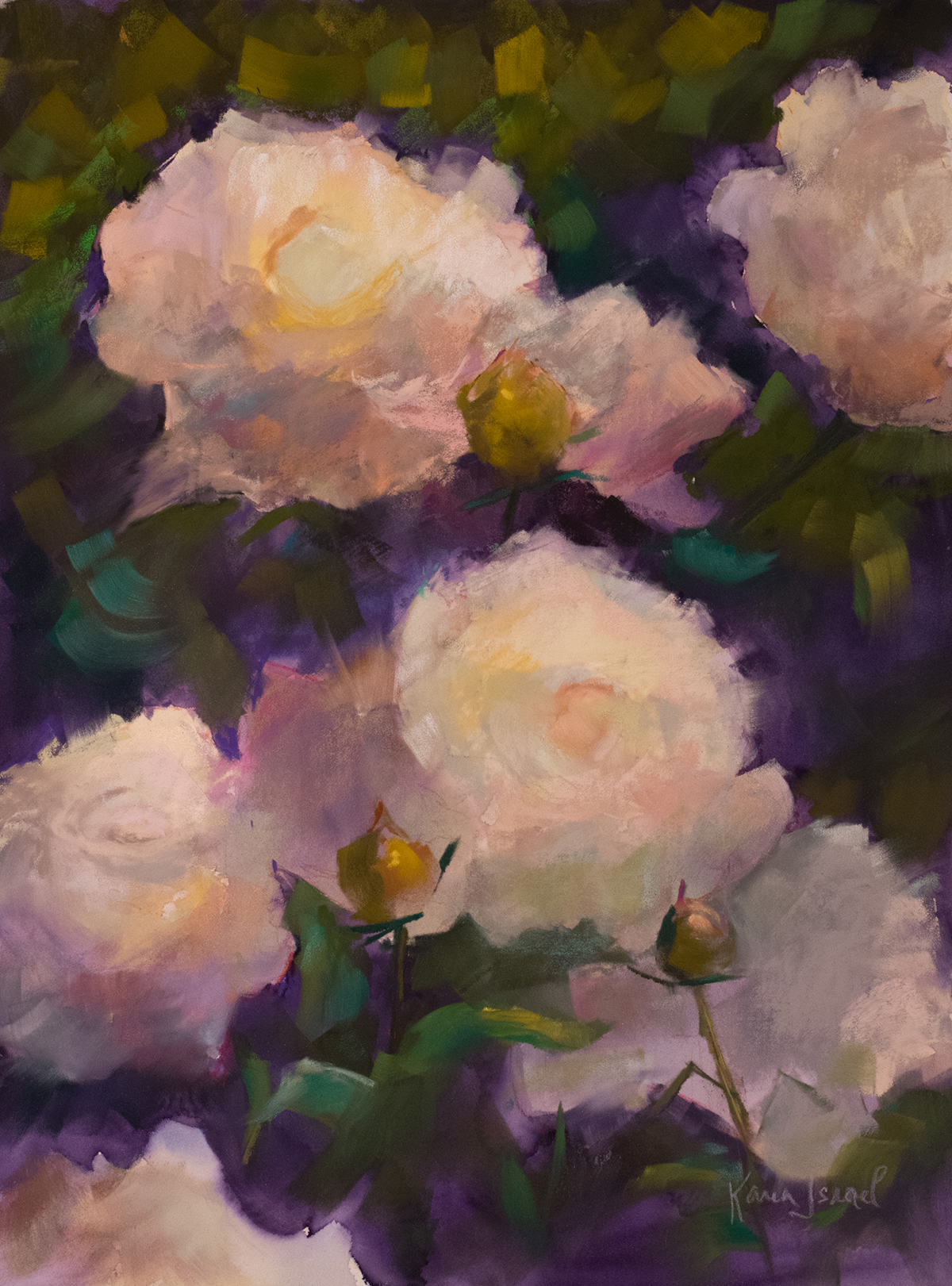 Karen Israel PSA-MP

Karen Israel's pastel work is defined by dynamic compositions and unique viewpoints. She is influenced by the light and mood of the subject and lets those elements dictate her approach. Her subjects are rendered with a strong appreciation for the rigors of formal design coupled with a broad array of color choices.
Karen enjoys teaching the pastel medium almost as much as she enjoys painting. She conducts classes, demonstrations, and art workshops throughout the United States and has also juried several local and national exhibitions. Her work was awarded third place in Pastel Journal's Pastel 100 competition in both 2012 and 2014, and she received an Honorable Mention in the competition again in 2018.
Karen was recently invited to participate in Pastels of the World in Bourbonnaisan, an exhibition honoring American women pastelists, held at the Chateau de Louviere in France (April 20 to June 20, 2022). In addition to having her work on exhibit, Karen also conducted a demonstration and a pastel workshop. Pratique des Arts magazine plans to feature the exhibition and Karen's process in an upcoming issue. Karen's work was previously featured in a two-page article in Pratique des Arts, Vol. 47, July 2018.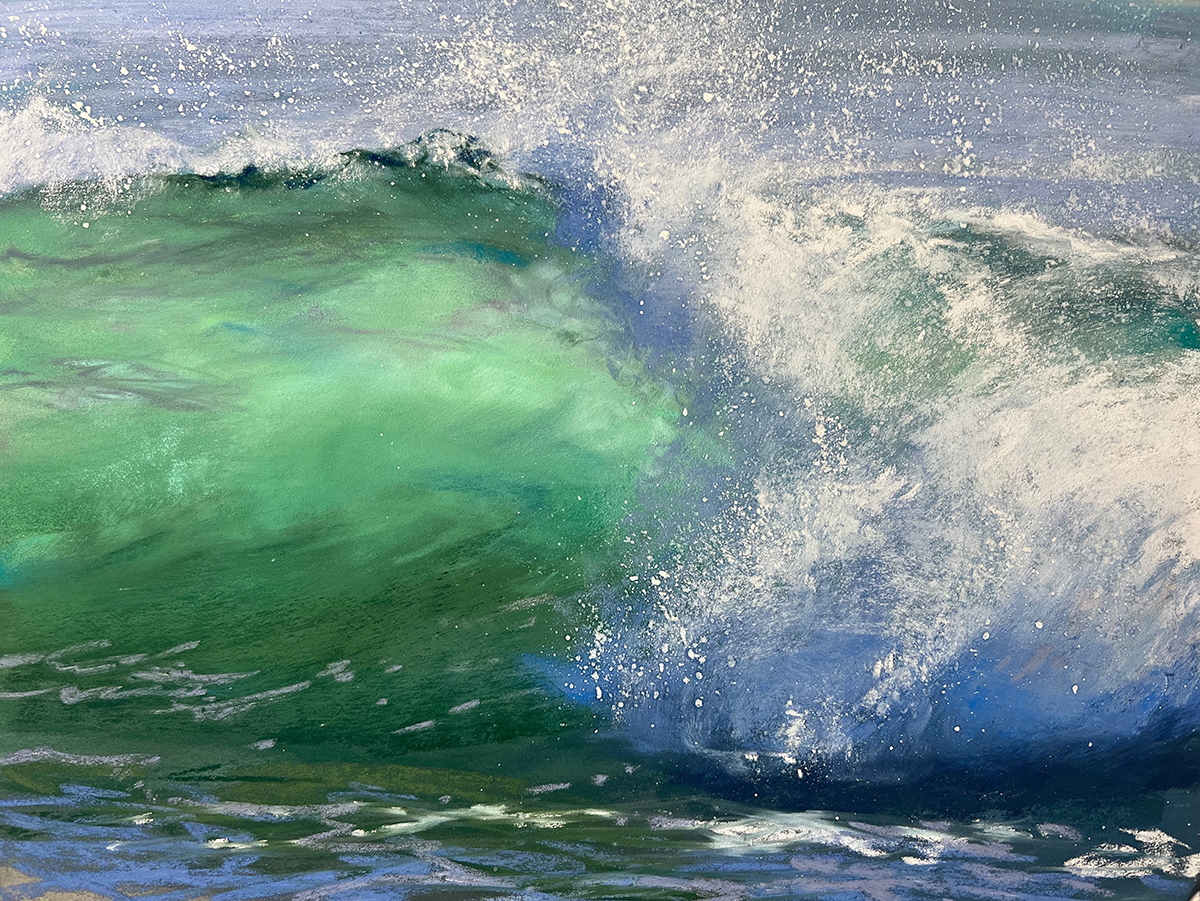 Jeanne Rosier Smith PSA
Jeanne Rosier Smith is best known for her pastel seascapes and landscapes of New England in all seasons. Her work has recently been featured in Plein Air magazine (June 2022), and she has had a solo show in Boston's St. Botolph Club. Jeanne has served as an educational consultant to the Museum of Fine Arts in Boston, has both written for and been featured in numerous national art publications, and has exhibited at the Massachusetts State House, the Guild of Boston Artists, the National Arts Club (NY), and in museums around the country.
She holds Signature membership with the Pastel Society of America and with the American Society of Marine Artists. She is a designated Eminent Pastelist with the International Association of Pastel Societies (IAPS), a Copley Society Master Artist, and a Salmagundi Club artist member.
Jeanne is currently represented by nine galleries, and her award-winning work is in collections on six continents. After teaching in-person workshops at home, nationally, and internationally for almost two decades, Jeanne now offers her workshops and videos on demand via subscription through EpiphanyFineArt.com.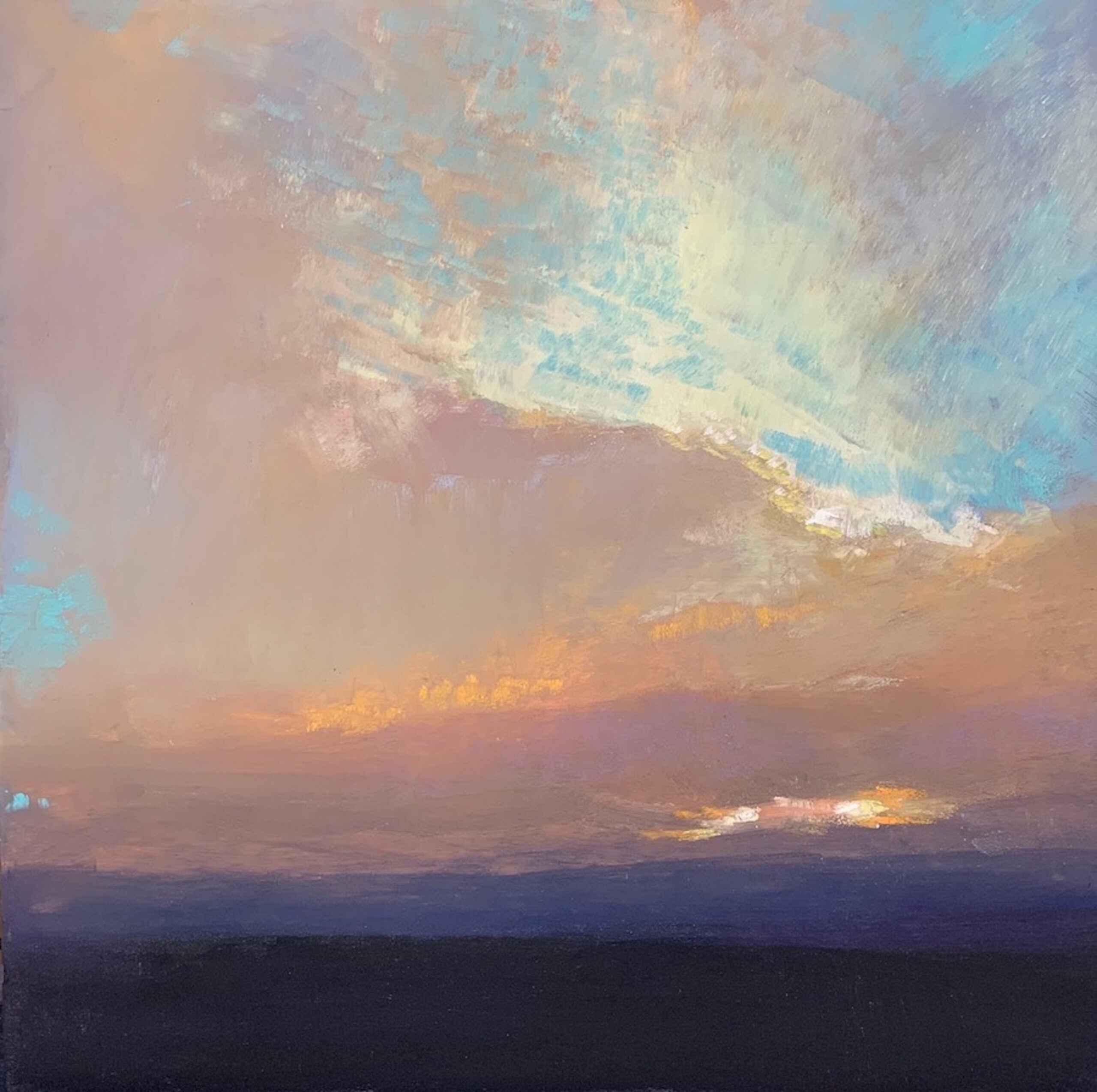 Anna (AJ) Wainright PSA-MP
Anna Wainright's atmospheric pastel paintings evoke a sense of weather and emotion, as well as place.  She is a Master Pastelist with the Pastel Society of America and an Eminent Pastelist with the International Association of Pastel Societies (IAPS), and she has won many national and international awards for her work.
Anna's work was featured in the Conjuring the Landscape article in the Jan/Feb 2021 issue of Pastel Journal. Her paintings have been included in museum exhibitions at the Butler Institute of American Art (Youngstown, Ohio), the Slater Museum (Norwich, Connecticut), and the Haggin Museum (Stockton, California). Anna is represented by several art galleries.