The PSA Destination Program is designed to provide access for pastel artists at points beyond our studio in New York City. We now offer pastelists around the world workshops in inspiring locations led by, as always, renowned, award-winning professional artists. Artists at all levels are welcome to join our pastel community to experiment, discover, hone skills, and share artistic knowledge and comradery. Each Destination Workshop is specially planned and has its own registration and cancellation policy.
Check our frequent eblasts for the latest Destination Workshop listings.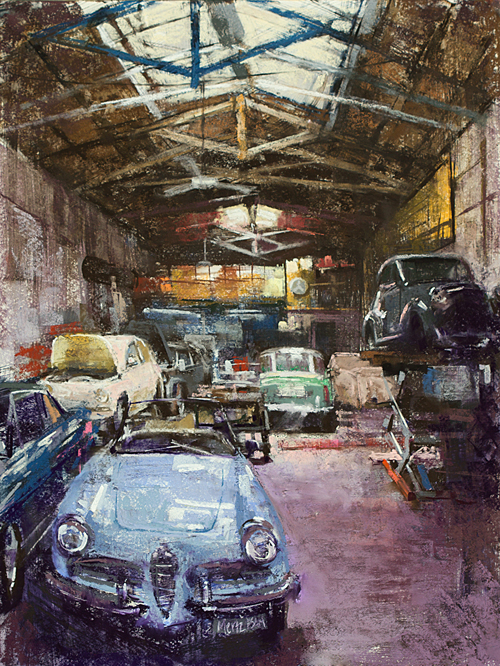 NOLA With NANCIE, A Virtual Destination Workshop
with Nancie King Mertz PSA-MP
October 5-9, 2020 
Since travel is only a dream nowadays, this five-day PSA Zoom workshop is designed to allow us all to explore the excitement of New Orleans—its gardens, trolleys, and historic architecture.  My goal, as instructor, is to coach you as you paint landscape and structures, turning your efforts into dramatic, expressive paintings. Examine space, perspective, and design through practical hands-on lessons that help you build confidence.  Photos will be provided of sites that inspired me as I wandered through this colorful city.
DETAILS:
11AM-1PM and 2PM-4 PM EST, Critiques 4-5 PM EST
Fees: $500 PSA Members, $550 Non-Members
Class is limited to the first 15 students to register. Open to all levels.
SCHEDULE:
Rather than a video demo, this is a real-time five-day workshop that allows students to ask questions along the way. I will start each day with a 1½-hour to 2-hour demonstration clarifying my techniques and sharing pointers on perspective and on composing a scene. Students may observe or paint along.  We will break for lunch and be ready to start painting again at 1:30pm EST.
For the afternoon session, I will assist students one-on-one, as they submit their work online. I will transfer their work to the Zoom screen to make suggestions. Each student will have an opportunity to submit work-in-progress in each afternoon session, then a group critique will begin at 4pm EST, so that we may learn from seeing and hearing about everyone's work.  Depending on your comfort and skill level, you can expect to complete one or two paintings each day. Individual attention will be stressed in this experience rather than a group lecture. The workshop consists of six hours of instruction each of five days–an intensive, valuable work week.


Download registration form and supply list. Email completed registration form to psaoffice@pastelsocietyofamerica.org.